ETHICS INITIATIVE
An initiative to deliver principle-based ethics education
Daniels Fund Ethics Initiative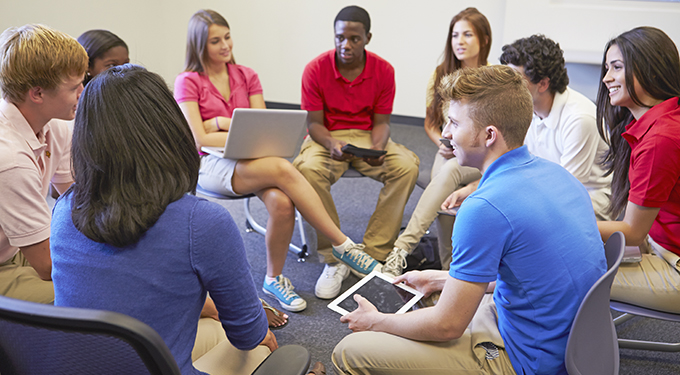 The Daniels Fund Ethics Initiative High School Program targets students active in business courses and participating in student organizations such as DECA, Inc., Future Business Leaders of America (FBLA), and Business Professionals of America (BPA). Launched as a five-year pilot in 2015, the program furthers ethics instruction at the high school level.

During the pilot phase, Daniels Fund partner MBA Research produced a new 9th/10th grade ethical leadership course with instructional tools and lesson plans, developed curriculum components designed to be integrated into other business courses, created new ethics competitions, provided professional development for teachers, and marketed the resources nationally. All resources are free to teachers and the Daniels Fund Ethics Initiative Principles are integrated into all program components.

In 2019, the Daniels Fund board renewed the High School Program for another five years. During this phase, efforts will focus on updating and enhancing the curriculum, continuing to expand ethics into student competitions, training more teachers, creating new courses, badges, and certifications, and continuing to market nationally.

To date, more than 400,000 students from all 50 states and internationally have been reached by the High School Program.