DANIELS FUND
Honoring Bill Daniels' direction to make life better for the people and communities of Colorado, New Mexico, Utah, and Wyoming
Special Advisors to the Investment Committee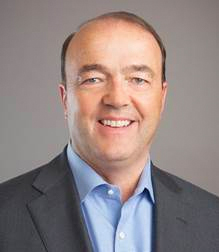 Robert Grady
Advisory Partner,
Summit Partners
Bob Grady has more than twenty-eight years of experience in private equity. Mr. Grady has been affiliated with Summit Partners since 2009 and is currently an Advisory Partner at the firm.

Previously, Mr. Grady was a Partner at Gryphon Investors. Prior to his time at Gryphon, Mr. Grady was a Partner of The Carlyle Group, where he served as the global coordinator of venture and growth capital, as Chairman and Fund Head of Carlyle Venture Partners I, II, and III, and on the investment committees of Carlyle Venture Partners, Carlyle Asia Growth Partners and Carlyle Europe Technology Partners. During this period, Mr. Grady also served as Chairman of the National Venture Capital Association and as a director of multiple Carlyle portfolio companies. Prior to Carlyle, Mr. Grady was a Managing Director of Robertson Stephens & Co., where he served as its lead investment banker on over 100 financing and merger & acquisition transactions and was an active venture capital investor.

Mr. Grady served as Deputy Assistant to President George H. W. Bush, as Executive Associate Director of the Office of Management and Budget, and as Associate Director of OMB for Natural Resources, Energy and Science. Mr. Grady has also served as the Chairman of the New Jersey State Investment Council and as Chairman of New Jersey Governor Chris Christie's Council of Economic Advisors. Mr. Grady holds an B.A. degree from Harvard College and an M.B.A. degree from the Stanford Graduate School of Business.
Dan Helle
Managing Partner,
CIVC Partners
Dan Helle is a veteran of the private equity and financial services industries. For 30 years, Mr. Helle was a senior partner at CIVC Partners, a Chicago-based leveraged buyout and investment firm where he shared overall strategic and operating responsibility.

Prior to joining CIVC, Mr. Helle worked at Citicorp Leveraged Capital, and at Continental Bank. Mr. Helle is currently a director of Right/Pointe and his past directorships include KPA, Honor Finance, Goldline International Inc., GWC Warranty Corporation, Innovative Aftermarket Systems, Pacific Crest and Ownit Mortgage.

Mr. Helle received a Bachelor of Science in Finance from Western Illinois University and a Master of Science in Finance from the University of Illinois.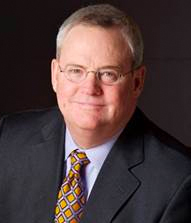 Scott Schoelzel
Portfolio Manager,
Janus Funds, Retired
Scott Schoelzel was the Portfolio Manager of the Janus Twenty and Janus Forty Funds for over ten years, with combined assets in excess of $30 billion.

During the ten-year period beginning January 1, 1998 and ending on December 31, 2007, the Janus Twenty fund returned 169.74%. The Janus Forty returned 243.11%. During that same time, the S&P 500 returned 77.54%. This performance placed both funds in the top 1% of all large cap growth funds for each of the 1, 2, 5, and 10-year periods according to Lipper Analytical Services, and earned Morningstar's highest designation as a "5 star" fund for each of these periods as well.

In addition to the Janus Twenty and Forty, Scott also managed a variety of publicly-traded mutual funds and institutional accounts for such clients as Sun America, Travelers, Merrill Lynch, Northwest Mutual, Great West Life, and Children's Hospital Colorado.

Mutual Fund magazine named Scott its Portfolio Manager of the Year in 1998, and he was an honorable mention candidate for the same honor for Morningstar in 2007.