Management Team
Biographies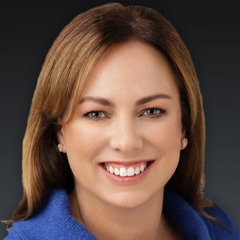 Hanna Skandera

President & Chief Executive Officer
Hanna Skandera joined the Daniels Fund in December 2020. As the Chief Executive Officer, Hanna implements the Board's strategic direction and leads all programs and operations of the Daniels Fund.

The Daniels Fund carries forward Bill Daniels' legacy of compassion, integrity, and impact by providing grants to nonprofit organizations and college scholarships to deserving students in Colorado, New Mexico, Utah, and Wyoming. With more than $1.5 billion in assets, the Daniels Fund is one of the Rocky Mountain Region's largest foundations.

Hanna has over two decades of executive leadership experience and a proven track record of impact in a variety of national and state-level private, public, and nonprofit organizations serving rural, suburban, and urban settings.

Recently, Hanna was CEO of Mile High Strategies serving as an education and employability entrepreneur, thought leader, senior advisor, and executive coach in leadership development and strategy, growing organizational impact, and transforming organizational culture. She also served as Editor-in-Chief of The Line, Founder of Pathway 2 Tomorrow, Chief in Residence with Chiefs for Change and Co-Founder of the Women in Leadership Initiative, Superintendent in Residence with the Broad Center, and the Visiting Professor of Education Policy and Impact at the Pepperdine University School of Public Policy. She was previously a Distinguished Teaching Fellow at Harvard's Kennedy School of Government.

Previously, she served as Secretary of Education for the State of New Mexico under Governor Susana Martinez, realizing the most significant gains for students in New Mexico's recent history. In this role, she oversaw a budget of $2.7 billion and more than 300 employees. Hanna also served as Undersecretary for Governor Arnold Schwarzenegger, Deputy Commissioner for Governor Jeb Bush, and Deputy Chief of Staff and Senior Policy Advisor for U.S. Secretary of Education Margaret Spellings. Hanna was also a Research Fellow with the Hoover Institution at Stanford University and a Pahara-Aspen Institute fellow. In addition to the Daniels Fund, Hanna currently serves on the boards of Academic Partnerships and Newsela. Her past board positions include Vice Chair of the Colorado Community College Board, Code.org, Uncharted Learning, FullBloom, George W. Bush Center's Education Advisory, Chiefs for Change, Ridge-Lane Limited Partners' Board of State Education Chiefs, Harvard Kennedy School's Mayoral Leadership in Education Network, and the Education Policy and Impact Initiative at Pepperdine University's School of Public Policy.

Hanna graduated cum laude with a degree in business from Sonoma State University and graduated as Valedictorian from Pepperdine's Graduate School of Public Policy.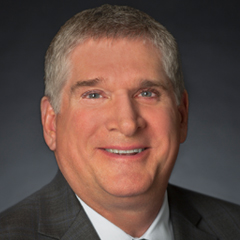 Jeb Dickey

Executive Vice President & Chief Financial Officer
Jeb Dickey joined the Daniels Fund in April 2000. His responsibilities include oversight of finance and investment activities. He oversees all facets of investment reporting as well as financial processes and activities. Jeb's responsibilities also include oversight of the Information Technology department.

Prior to his position at the Daniels Fund, Jeb held the position of Chief Financial Officer for Wireless Broadcasting Systems of America, Inc., a privately owned multi-state wireless cable television and internet services company. He was directly responsible for obtaining the requisite financing and operations for that company during its startup and early stage development.

Jeb serves on the board of Young Americans Bank. Jeb holds a bachelor's degree in Finance and Accounting from New Mexico State University.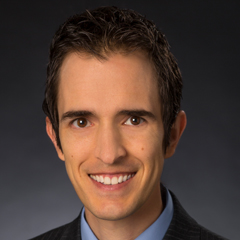 David Brown

Senior Vice President, Information Technology
David Brown joined the Daniels Fund in December 2007. David manages information technology activities including the implementation and operation of IT systems and business application solutions. He manages the analysis and reporting of data used in business activities across all departments.

Prior to his position at the Daniels Fund, David served as Financial Analyst and Information Technology Project Manager for Land Title Guarantee Company. In this capacity, he was responsible for financial forecasting, budgeting, process innovation, and database administration.

David provides assistance to international students as a volunteer at the University of Denver, and is a past board member of DenverWorks.

David holds a bachelor's degree in Business from the University of Colorado, and a master's degree in Business Administration from Regis University.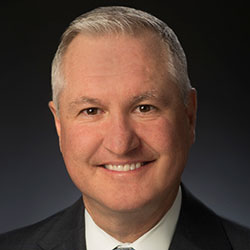 Bill Fowler

Senior Vice President, Investments
Bill Fowler joined the Daniels Fund in April 2012 as the Senior Vice President of the Grants Program. In June 2015, Bill changed roles and moved to Senior Vice President of the Scholarship Program. In August 2020, Bill moved to another role in the Daniels Fund as Senior Vice President of Investments where he assists the CFO and the Investment Committee in managing the administrative and operational functions associated with the Daniels Fund investment portfolio. Bill works closely with the Fund's investment consultants in providing oversight for the externally managed investment assets.

Prior to his position at the Daniels Fund, he served as chief financial officer and chief operating officer of Daniels & Associates, L.P. a privately owned media and telecommunications investment bank founded by Bill Daniels in 1958. He had the pleasure of knowing and working with Bill Daniels.

Bill has been a volunteer in the Denver community since high school where he was Key Club president and lieutenant governor. For over 30 years he has served the community in various capacities and is currently serving as an advisory board member of Colorado State University Department of Accounting; current board member of NASBA Center for the Public Trust; Board Member Emeritus and past board president of the Colorado Golf Association.

Bill holds a bachelors degree in accounting from Colorado State University.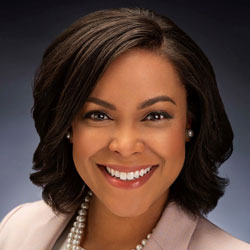 Nicole Frazier

Senior Vice President, Scholarship Program
Nicole Frazier joined the Daniels Fund in December 2020. She oversees all aspects of the Daniels Scholarship Program, including the community-based selection process, student support, employer and university relationships, scholar success programs, and scholar alumni relations. Nicole also oversees the Boundless Opportunity Scholarship Program.

Prior to her position at the Daniels Fund, Nicole served at the White House as Special Assistant to the President, Director of Strategic Partnerships and African American Outreach. She has worked as a Grants Program Officer at the Daniels Fund and as the Regional Director for U.S. Senator Cory Gardner. Nicole began her career as the Director of Public Relations at the Association of Gospel Rescue Missions, now called Citygate Network, representing the homeless and over 300 rescue mission members across North America.

In her spare time, Nicole serves as a board member for Citygate Network, an LBJ School of Public Affairs: Women's Campaign School mentor at the University of Texas at Austin, is a member of the Leadership Network at the American Enterprise Institute in Washington, D.C., and was appointed by the Governor to serve on the Education Leadership Council (ELC) for the State of Colorado.

Nicole was born in Freetown, Sierra Leone, and is a National NAIA Top 10 Track & Field Champion. She is a graduate of Cornerstone University with a bachelor's degree in Business Administration and Marketing.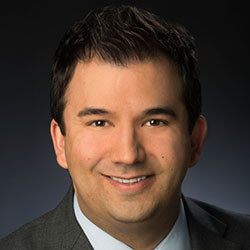 Bo Peretto

Senior Vice President, Ethics Initiative & Communications
Bo Peretto joined the Daniels Fund in January 2006. He oversees all facets of the Daniels Fund Ethics Initiative. Bo also oversees the Daniels Fund's communications function, including brand integration, graphic standards, messaging, print materials, corporate website, and special events.

Prior to joining the Daniels Fund, Bo served as Assistant Vice President of Administration at Young Americans Center for Financial Education. In this role, he was responsible for supervising administrative staff and overseeing a broad range of the organization's administrative functions.

Bo is a currently a board member of Rose Andom Center and Young Americans Center for Financial Education, and has served on the boards of the Young Philanthropists Foundation and the Colorado Jump$tart Coalition for Personal Financial Literacy. He is a graduate of the Denver Metro Chamber Leadership Foundation's Leadership Denver Class of 2009.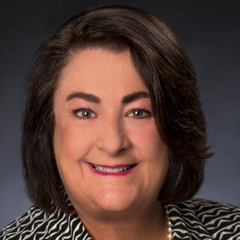 Cindy Culkin

Vice President, Human Resources & Operations
Cindy Culkin joined the Daniels Fund in January 2015. She manages the human resources and operations functions. Human resources responsibilities include activities related to to recruitment, hiring, and employee benefits. Operations responsibilities include building management and maintenance, security and safety, and public meeting space operations.

Prior to her position at the Daniels Fund, Cindy was Executive Director of Financial Affairs for Shalom Park, a nonprofit organization delivering services to seniors. Prior to that position, Cindy spent 30 years in the banking industry working extensively in commercial bank operations, policies and procedures, business line analysis, compliance, and customer relations.

Cindy is a current board member of Hope Communities, and a former board member and treasurer for the Colorado Governor's Residence Preservation Fund. Cindy studied International Business at Cannon's Business College in Honolulu.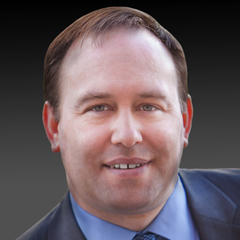 Bart Pugh

Vice President, Scholarship Operations
Bart Pugh joined the Daniels Fund in July 2015. He manages the finance and operations functions of the scholarship department, which include verification of our scholar's cost of attendance and university payments processes. Before his current role, he served as the financial analyst for both the Daniels Fund Grants and Scholarship departments.

Prior to joining the Daniels Fund, Bart spent two decades in the for-profit sector focusing on finance, investments, and management consulting. He began his career in the management training program of the Walt Disney World Company.

Bart graduated magna cum laude with a bachelor of arts in Business Administration degree with an emphasis in Finance and Economics from Eastern Washington University and received his Master of Business Administration degree with a focus in finance and strategy from California State University, Stanislaus. He is a current board member of Food Bank of the Rockies, serving 30 counties in northern Colorado and the entire state of Wyoming. He is also a graduate of the Metro Denver Chamber Leadership Foundation's Impact Denver class of 2016 and was a coach for Impact Denver class of 2017.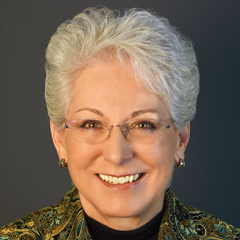 Karren "Sparky" Turner

Vice President, Business, Community & Government Relations
Sparky Turner joined the Daniels Fund in December 2002. She is responsible for developing and maintaining key business, community, and government relationships throughout Colorado, New Mexico, Utah, and Wyoming, to identify opportunities for involvement across the Daniels Fund's various programs.

Before to her current role, she served as a Senior Grants Program Officer at the Daniels Fund, managing grants in Wyoming and Metro Denver.

Prior to her position at the Daniels Fund, Sparky served as a state field representative and assistant state director for U. S. Congressman and Senator Hank Brown. Through her work, she monitored local and national legislative issues and worked closely with individual citizens and civic and community leaders. She also owned and operated her own accounting/bookkeeping business, and owned and published a weekly newspaper, The Fowler Tribune.

Sparky attended the University of Southern Colorado, majoring in Accounting. She has years of experience in the nonprofit sector, volunteering with numerous nonprofit organizations across rural Colorado including serving as President of the Bent-Prowers Cattle & Horse Growers Association, Board Member of the Colorado Republican Party and Otero County Farm Bureau, Chairman of the Second Senatorial District Republican Central Committee, and more.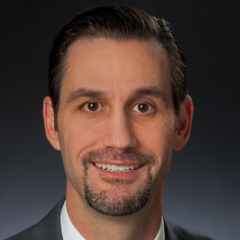 Bruce Wilmsen

Vice President, Media & Communications
Bruce Wilmsen joined the Daniels Fund in May 2014. He manages the Daniels Fund's media relationships, release of news, community partnerships, digital communications, and social media.

Before his position at the Daniels Fund, Bruce served as Vice President, Client & Marketing Strategy for RBC Capital Markets. In that role, he was responsible for business-to-business digital, print, collateral, and event marketing. Prior to RBC, Bruce was Marketing Manager for Daniels & Associates, L.P., a privately owned media and telecommunications investment bank founded by Bill Daniels in 1958.

Bruce holds a bachelor's degree in Marketing from the University of Colorado.