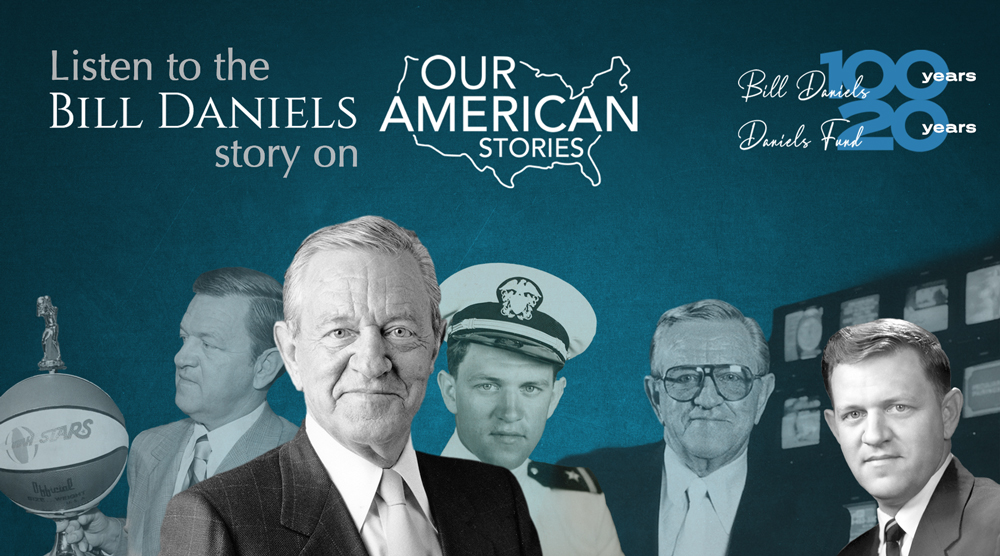 In celebration of what would have been Bill Daniels' 100th birthday, and the 20th anniversary of the Daniels Fund, we have partnered with Our American Stories to tell Bill Daniels' story. The result is an captivating 40-minute radio program and podcast featuring Bill telling his story in his own words.

Our American Stories is a storytelling radio program with 2.45 million weekly listeners on 226 radio affiliates across the country. Bill Daniels' story will air multiple times throughout the year and is also available on major podcast platforms.
Or visit your favorite source for podcasts to download the program.
Bill Daniels
Philosophy Statements