DANIELS FUND
Honoring Bill Daniels' direction to make life better for the people
and communities of Colorado, New Mexico, Utah, and Wyoming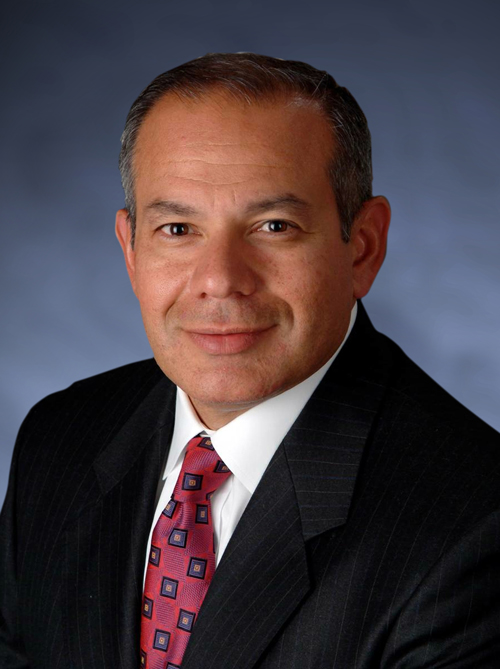 Francisco Garcia
Founder & President
Garcia Companies
Francisco Garcia is the founder of Garcia companies: Garcia International, LLP, a business consulting firm, and Garcia Capital Management, a private equity firm focusing on early- and mid-stage companies. Both companies are located in Denver.

Francisco was an active duty Air Force Officer from 1983 to 1989 and then served the next four years in the Air National Guard.

After his military service, Francisco founded and served as CEO and Chairman of IITC — an information technology solutions provider of satellite communications, network, engineering, and installation services — until he sold the company to PEC Solutions, Inc. in 2004. For the fiscal year that ended September 30, 2004, Francisco led IITC to a record $37 million in revenue. He started IITC in O'Fallon, Illinois in 1991.

Following the sale of his company, Francisco turned his focus to community service, joining several organizations in the Denver community. He is currently a member of the board of trustees of AAA Colorado.

To further his goal of providing education and education-related opportunities to underprivileged students, Francisco established The BTG Family Foundation. The foundation provides funding to nonprofit institutions to support the education, health, and welfare of elementary through college students.

Francisco's accomplishments have garnered him numerous state and national awards. In 2004, he was inducted into the Small Business Administration's Colorado "Wall of Fame" to mark its 50th anniversary. He was also named Ernst & Young's 2004 Rocky Mountain Entrepreneur of the Year in the Business Services category. Other accolades include 2002 SBA Colorado Small Business Person of the Year and the SBA Region VIII Subcontractor of the Year.