ETHICS INITIATIVE
An initiative to deliver principle-based ethics education
Collegiate Program Summit
Purpose and Format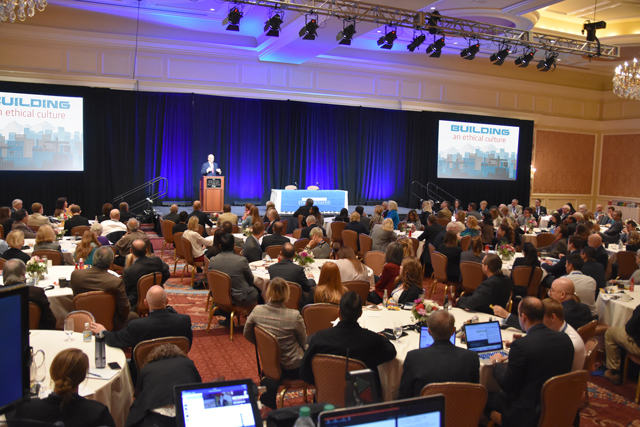 The Summit was introduced in 2014 to provide an immersive and relevant educational experience that promotes and demonstrates the value of principle-based ethics.

The Summit facilitates direct interaction and conversation among participants in a series of keynote presentations, panels, and small group discussions. A primary focus is the engagement of business leaders to extend the Summit's relevance and value beyond the campus and into the business world.
Goals
Demonstrate that ethics education is critical and central to the creation of long-term value in business and society.
Increase the involvement of the business community in ethics education.
Expand awareness and impact of the Daniels Fund Ethics Initiative.
Participants
Each Collegiate Program school identifies and invites twelve participants to attend the Summit as their representatives:
Four students (undergraduate and graduate)
Four faculty members
Four business leaders
This approach strengthens local relationships and ensures all attendees benefit from a wide range of experiences and perspectives.
Topic
Topics and host universities change each year. Past topics include Ethics in Social Media, The Future of Ethical Leadership, Building an Ethical Culture, Ethics — The Ultimate Business Advantage, and The Challenges of Ethical Decision Making.